Community Development – Self Help Groups for Livelihood Opportunities/Income Generation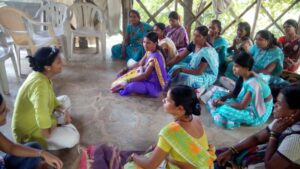 As the name suggests, these are voluntarily formed groups with a common purpose of livelihood or finance management or applying for Government schemes meant for groups etc. Basic idea is to create a cohesive group with a common bond and leverage the collective strength which an individual may lack.
At MLDT, we have supported or are supporting three types of Self Help Groups
Micro-Finance Self Help Groups (42 in number, 420 Women)
Most common form of SHG, very popular among women

Minimum 10 members required to form an SHG

Collectively decide a fixed amount that each member women can save every month

Funds deposited in a bank account in the name of the SHG

12 months of regular saving without default qualifies for 1

st

level of loan from the bank

24 months for the next level and 60 months for the 3

rd

level

Interest rates are very low

Over last 10 years, SHG managed by MLDT, have taken loans (& repaid) more than $100,000

There are 23 mini or micro enterprises the women have started (either in group or individual)

More than 250 have borrowed money for improving their agriculture

Data on the quantum of money generated by the SHGs is not available. Visibly it is evident that the financial empowerment has helped their status in family
2. Organic Farming Self Help Groups (9 in number, 91 farmers)
Groups formed gradually over 6 years.

Training imparted for organic farming

Essential equipment and ingredients provided

Loan facility from banks

Market linkages established

Average revenue increased 8-fold over 9 years
3. Local Art (Warli) Self Help Group (8 Artists)
Group formed for collective activity

Registration with District Rural Development Agency (DRDA)

Trained for Logistics & Inventory Management

Provided workspace and equipment

Market linkages established

Average revenue increased 10-fold over 5 years
Water Conservation
From January every year, villagers face major problem of water for drinking as well as irrigation ….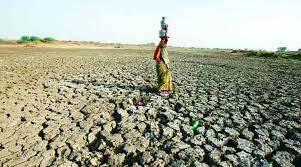 Kondgaon is remote village in Palghar District, Vikramgad block, with a population of about 4700 inhabitants. The village is 100% tribal community belonging to tribes of Malhar Koli, Warli and Katkari.
Every year villagers face a major problem of drinking water as well as water for farming. Farming is the main livelihood for the Villagers. In monsoon the farmers cultivate paddy. For as long as water is available after monsoon, they cultivate oil seeds, lentils & green vegetables. Thereafter they migrate to nearby towns for menial jobs.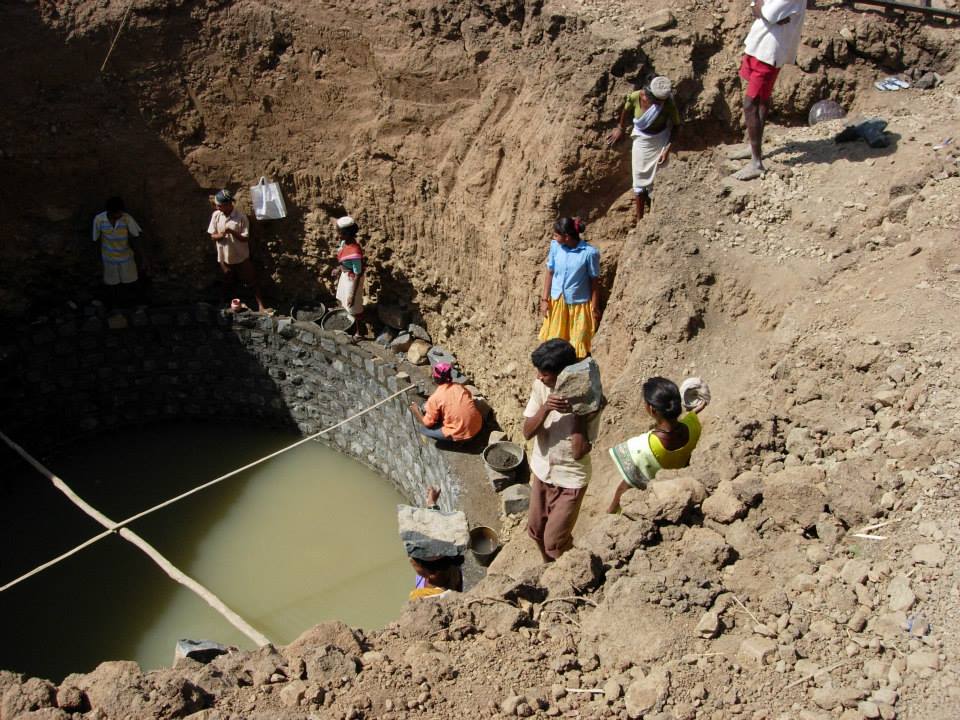 We conducted several village meetings to understand their level of willingness to participate in the project. With the help of experts, we identified locations of live or dead water sources and mapped existing water structures i.e. wells, check dams, hand pumps, ponds etc. We found that most of the handpumps were dry & the wells would dry out by February / March.
We contacted a consulting firm, Natural Solutions. Their representatives surveyed all the water sources and noted down their conditions. They prepared a list of activities to be done to rejuvenate the sources. It was decided to work further by selecting supplementary works for how drinking water and water required for agriculture can remain underground for a long time.
Several village meetings were again conducted to allocate labour activities amongst the villagers. The consulting firm identified the masons required with particular skills and under their supervision got the work done of constructing new small dams in some areas and reinstating some of old dams.
We constructed a Removable Dam on a water stream called 'Gonta' in Kondgaon village. This is a dam made using removable steel plates. During heavy rainfall, these plates are removed and stored allowing the water stream to flow. Post monsoon, these plates are restored thus storing water for Kharip season.
This new removable dam was constructed in Feb 2023. The farmers from village Kondgaon will benefit from this during the winter season of 2023. This water will be used for farming, washing clothes, bathing and for livestock. We do hope that this will reduce distress migration in the village. That always has a multi-pronged impact on the health of the family as well as maintaining social and domestic harmony.